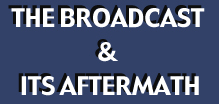 + The official War of the Worlds site
+ A study of the Martian panic.
www.csicop.org/si/9811/martian.html
+ A peice about mass hysteria through the ages... incuding the War of the Worlds broadcast, of course.
www.csicop.org/si/2000-05/delusions.html
+ "War of the Worlds - the historical perspective." - read about the broadcast and the history behind it.
+ Lots of information about the broadcast and its aftermath - "Radio's War of the Worlds Broadcast (1938)
members.aol.com/jeff1070/wotw.html
+ "1938 : 'War of the Words'" - information about the broadcast
http://www.capitalcentury.com/1938.html
+ " Sightings - War of the Worlds: Why the Hoax Worked"
www.rense.com/ufo5/warofworlds.htm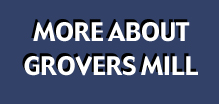 + Photographs of Grovers Mill landmarks... maps... and more.
learn.southsuburbancollege.edu/theatre/GroversMill.html
+ information about Grovers Mill landmarks related to the broadcast
www.roadsideamerica.com/attract/NJGROufo.html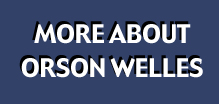 + About young Orson and the Mercury Thearter.
+ Learn more about Orson Welles - "The Estate of Orson Welles"
www.bway.net/~nipper/home.html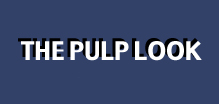 + Take a look at the pulp fiction look thatwas an inspiration for ALIENS - "Pulp Fiction Postcard Sets - Sci Fi & Fantasty"
http://www.pulpcards.com/pcsets_sci-fi_fantasy.htm
+ Check out H.G Wells's War of the Worlds many different book cover designs + timeline. 158 Covers displayed.